Award-Winning Designs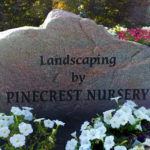 Pinecrest's award-winning designs continue to be recognized by Homearama in addition to local governments, publications, and organizations, as well as local, regional, and national landscaping industry associations.
Seasonal & Holiday Specials
Local Weather
Failure notice from provider:
Connection Error:http_request_failed
Pinecrest Nursery and Landscaping Company is committed to excellence in service and to delivering some of the finest landscapes in the Tri-State.
Design
The first step in developing a unique landscape design is to prepare a landscape masterplan. A beautiful landscape design or garden begins with your dreams. An award winning designer will meet with you and help develop your landscaping ideas by engaging you, listening to your ideas, and collaborating with you.
Our design philosophy is that the final scaled landscape plan you receive should convey your landscape ideas in a "road map" that will be used to transform your house and yard into a lovely home. Our award-winning designers will take the time to explain the landscape blueprint design and adjust the landscape gardens, patios, decks, water features, and other elements to match your desire.
Lighting
Outdoor Kitchens
Pergolas
Water Features
Fireplaces
Pavers
Retaining Walls
Build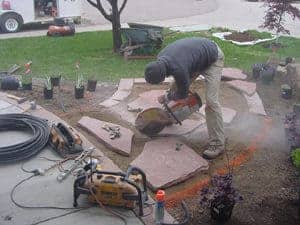 Our landscape construction service includes designing and building custom wood decks with built-in seating, quality fences, garden gates, elegant patios & walkways, and intricate tile work …just to mention a few.
Enjoy entertaining in a yard that is a showcase of beauty? Our landscape service installs a variety outdoor fireplaces, fire pits, and outdoor kitchens to create the perfect entertaining environment. Include a beautiful water fountain or pond, in-ground spa, and energy-efficient outdoor lighting. We will help create a landscape design you can be proud of.
Maintenance
We provide the maintenance your landscaping needs. Contact us today to discuss the service you need that will give your  landscape/garden the look you want. We can upgrade your landscaping for that special occasion or provide a long-term landscape maintenance program.
Irrigation System
Tree and Shrub Care
Over-Seeding
Mulching
Top Soil and Fill Dirt
For more information about our maintenance services, click here.